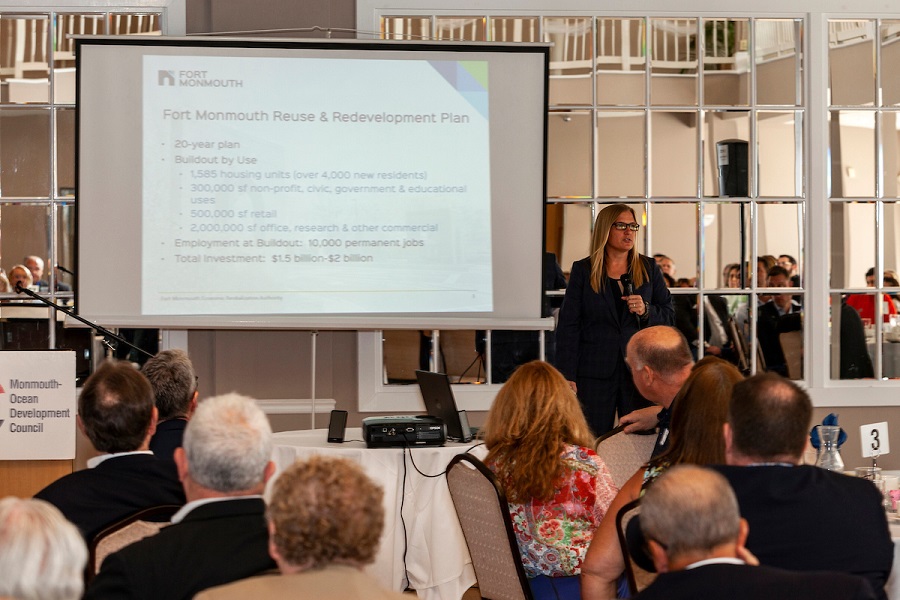 Everything you ever wanted to know about the transformation of Fort Monmouth, and more. That's what attendees at the September General Membership Luncheon were treated to in a presentation by Kara Kopach, Executive Director of the Fort Monmouth Economical Revitalization Authority. From the early stages of the Army BRAC that shuttered the base, through the initial plans and agreements with the military and HUD, to the final results and all of the modifications along the way. Kara did a terrific job of bringing everyone up to date on the status of the Ft. Monmouth property, as well as what we can expect to see in the years ahead.
A special thanks goes out to all of our sponsors: DroneOn Pro; Express Employment Professionals; Hutchinson; Press Communications; Stark Associates Insurance Agency; The Savegreen Project.
For those of you who were not able to join us for the day's festivities, take a moment to peruse the photo gallery here.
Subscribe to our newsletter.