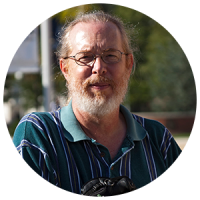 Joe Sharp, owner of All is Sharp Photography, is the official photographer of the Monmouth-Ocean Development Council. Photos from recent MODC events can be viewed and purchased via the links below.
Joe Sharp started his photography career in 1973 and his education includes several U.S. Navy Schools of Photography and a BS in Photographic Science from the Rochester Institute of Technology. His working career includes 3 years as Ship's Photographer on the USS FORRESTAL, 11 years as a Research Chemist, designing and manufacturing photographic film and paper, and 3 years working as a freelance photographer for Don Lordi of the Allaire Studio. Joe also worked as an Instructor, teaching Digital Photography at Georgian Court University from 2007 to 2011 and at Ocean County College from 2013 to 2015.
Joe founded All is Sharp Photography in 1990, and over the years has worked to develop a full-service photography business that supports a significant number of major businesses and organizations throughout the New Jersey area.
"Toby Stark checking for photobombers before smiling for me." – Joe Sharp