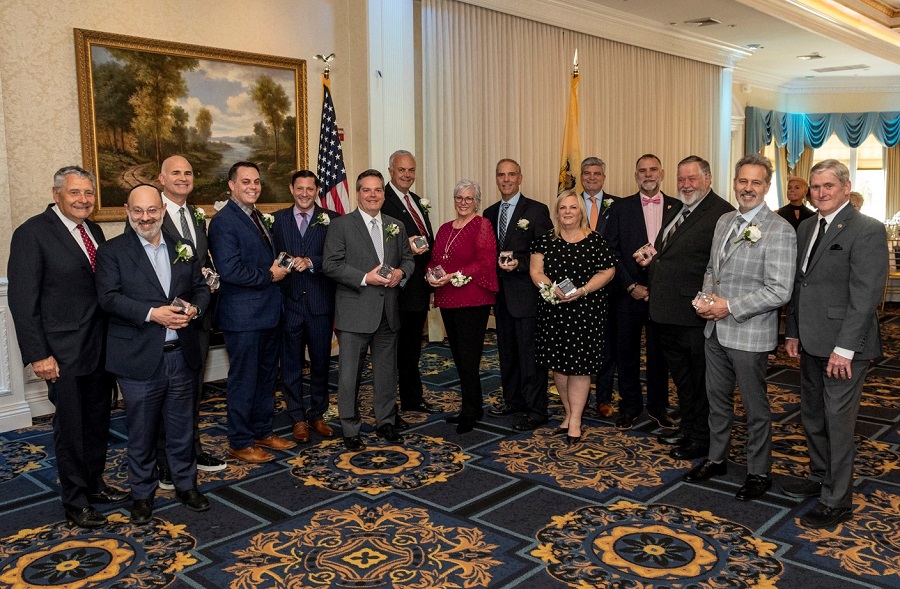 What a tremendous evening at Eagle Oaks Golf and Country Club on May 11th as 280 guests gathered to celebrate the accomplishments of MODC's 2023 Silver Gull Award honorees. For 58 years, the Silver Gull Awards have spotlighted business and community leaders in Monmouth and Ocean Counties for their dedication to making the region the best place to live, work and play. The year 2023 was no exception, and it turned out to be a fine "farewell" to two of the organization's longest serving staff – Ben Waldron and Barbara Reed.
The 2023 Silver Gull Awards were presented to:
Community Service
PCS
United Way of Monmouth & Ocean Counties
Economic Development
Beacon of LIFE
Kiely Family of Companies
OceanFirst Bank
The Stavola Companies
Tourism Achievement
Adventure Crossing USA

Government Leadership
Ross F. Licitra, Monmouth County Commissioner
Gary Quinn, Ocean County Commissioner Deputy Director
President's Award
Barbara A. Reed
MODC's Annual Silver Gull Awards are recognized as the area's pre-eminent awards and networking event, attracting hundreds of the region's most influential business and community leaders every year from around the state.
Click here to view a photo gallery of the event
Click here to view the commemorative virtual ad journal.
Subscribe to our newsletter.