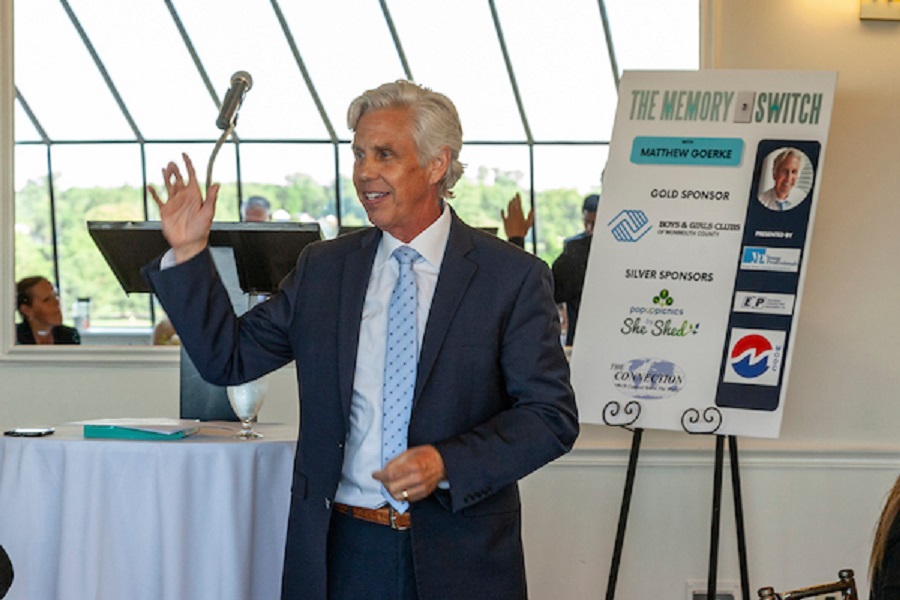 You can always count on a great event when local shore business groups come together to provide an opportunity for their constituents to network and learn how to grow and prosper. If you add in a presentation from the likes of Matthew Goerke, creator of the Memory Switch memory training program, you have an unbeatable evening of fun and enlightenment. MODC, the Jersey Shore Chamber of Commerce and the Eatontown Industrial Park Association co-hosted a joint after hours networking event on June 28th at Jumping Brook Country Club which drew a crowd of nearly 70 people, all of whom left the building in a jovial mood at the end of the evening.
Matthew Goerke, a world renown memory training expert, took the attendees on a whimsical trip through the memory development process, proving that even those with less than stellar memories can be among the fifteen percent of people who have near total recall. It was a great night for everyone in attendance.
Thanks goes out to our event sponsors, especially our Gold Sponsor Boys and Girls Clubs of Monmouth.
Subscribe to our newsletter.