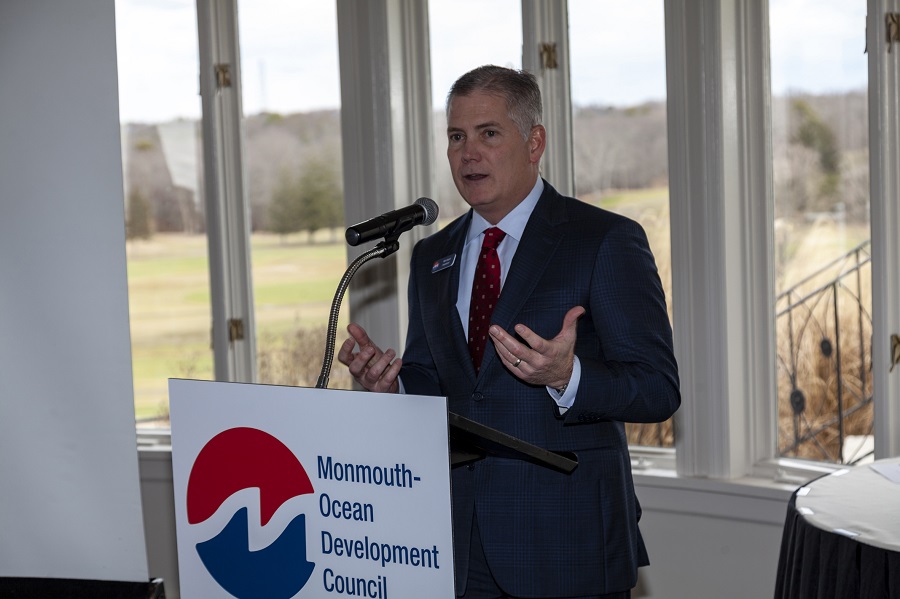 The MODC Marketing Committee took on the challenge of hosting a general membership luncheon strictly for the purpose of promoting our organization, and highlighting the benefits of association membership. Mission accomplished! This well attended event was kicked off by President Matt Appel, Partner, Beacon Wealth Partners, who later provided an inspiring testimonial about his history with MODC and what it meant to him along his career paths. Toby Stark, President, Stark Associates Insurance Agency, followed with an equally interesting commentary about his relationship with the organization, and the multitude of business and personal benefits he has derived over the years. Sandwiched between these two gentlemen was the premier of the new brand story video produced by Golden Jones Productions. This professionally created video offers viewers a historic overview of MODC, as well as many reasons how membership can have a positive affect on growing your business at the Jersey Shore. Overall, a fantastic and productive afternoon. As a result of these influential presentations, three new members joined up over the weekend!
For those of you who were not able to join us for the day's festivities, take a moment to peruse the photo gallery here.
Subscribe to our newsletter.