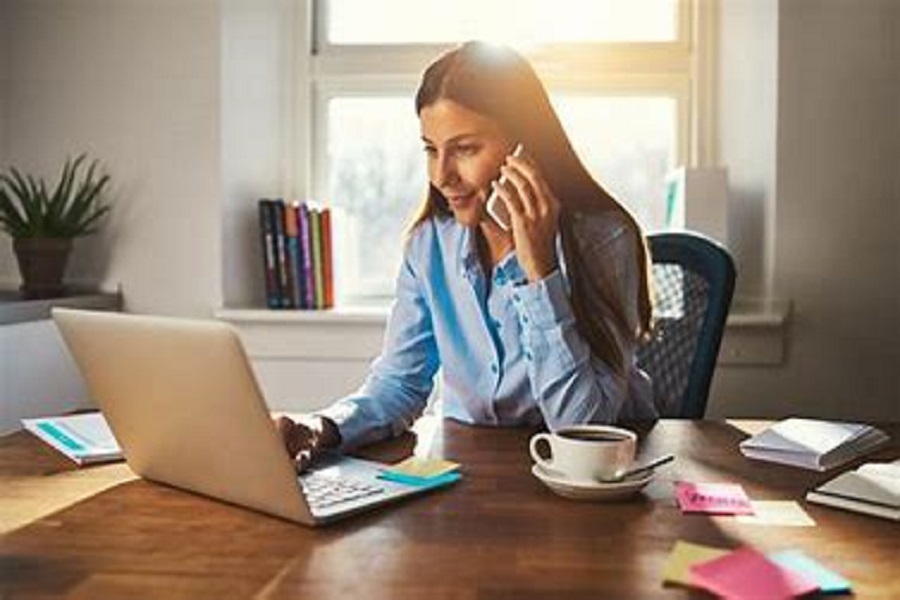 Remote working is becoming more and more common. The COVID pandemic has changed how we work, but even before the pandemic, remote working was growing in popularity.
However, working remotely isn't all joy all the time. One of the most common complaints that remote workers have is the feeling of isolation that often accompanies their work away from the office.
As a manager, it's up to you to make them feel happier and more engaged. Yet that's no small feat.
In this guide, we're going to give you four effective management tips that will help you keep remote employees engaged and productive. Let's get started!
Encourage Casual Chats
When you're working in an office, the water cooler is the traditional social center. We've all chatted to our colleagues about the latest TV shows, sports, and a huge range of other casual conversation topics.
This is something that remote employees tend to miss.
Having a "random" or "off-topic" channel in your company's Slack, where employees can offer personal updates, talk about pop culture, or post memes, can help to replicate the feeling of an old-fashioned water cooler chat. These kinds of interactions are crucial for employee morale and fostering a great corporate culture.
Give Remote Workers the Recognition They Deserve
If an in-house employee excels, you praise them and give them the recognition that they deserve for their great work, right? Well, you should be doing this with remote employees too.
Recognition is key to employee motivation. Celebrate their successes and do this when your team excels as a whole, too! A team-wide call can be a great place to talk about the pride you have in your employees, which can be a massive morale boost.
Keep Remote Employees in the Know
Your remote employees shouldn't have to guess where the company is going or how projects are progressing.
Remote employee engagement requires constant updates.
You may want to consider calling virtual all-hands meetings once a week or once every two weeks where you update employees on the status of their projects. You can also send out email updates at regular intervals. These can also double as a place to highlight any great work by a particular team or employee.
Make Virtual Onboarding Thorough
If you're a seasoned company veteran, remote working will be easy. If you're a new hire, this might not be the case. You need to make sure that your onboarding process is very thorough.
You should take time to train your new employees in every program they'll need to use. You should also make sure they know that they can come to you with any questions that they might have; never expect them to understand everything perfectly when they're brand new to the company.
Telecommuting Can Be Tough: You Need to Make It Easier
Remote workers may find telecommuting quite hard at first, and you need to make them as comfortable as possible. Follow the four tips on keeping workers engaged and productive, and you'll be able to cultivate an industry leading atmosphere for your remote employees.
Submitted by Nick Mariniello, Certified Business & Executive Coach
732-284-8597; [email protected]
Subscribe to our newsletter.