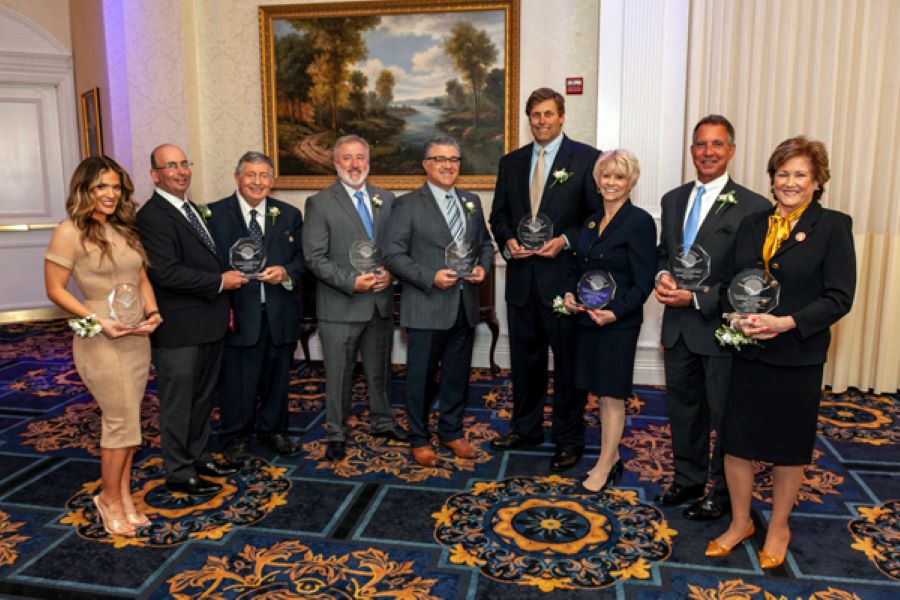 On a beautiful spring evening at Eagle Oaks Golf and Country Club, more than 250 people came together with a common cause – celebrating the accomplishments of MODC's 2022 Silver Gull Award honorees. For 57 years, the Silver Gull Awards have spotlighted business and community leaders in Monmouth and Ocean Counties for their dedication to making the region the best place to live, work and play.
The 2022 Silver Gull Awards went to:
Community Service
Causeway Family of Dealerships – causewaycars.com
Immediate Care – immcare.com
Local Union 400 IBEW – ibew400.org
Turning Point Restaurants – turningpointrestaurants.com
Economic Development
ACI Medical and Dental School – aci.edu
UMH Properties, Inc. – umh.com
Tourism Achievement
Laurita Winery – lauritawinery.com
Government Leadership
Susan M. Kiley, Monmouth County Board of Commissioners – visitmonmouth.com
Virginia E. Haines, Ocean County Board of Commissioners – co.ocean.nj.us
MODC's Annual Silver Gull Awards are recognized as the area's pre-eminent awards and networking event, attracting hundreds of the region's most influential business and community leaders every year from around the state. Click here to view the commemorative virtual ad journal.
Subscribe to our newsletter.