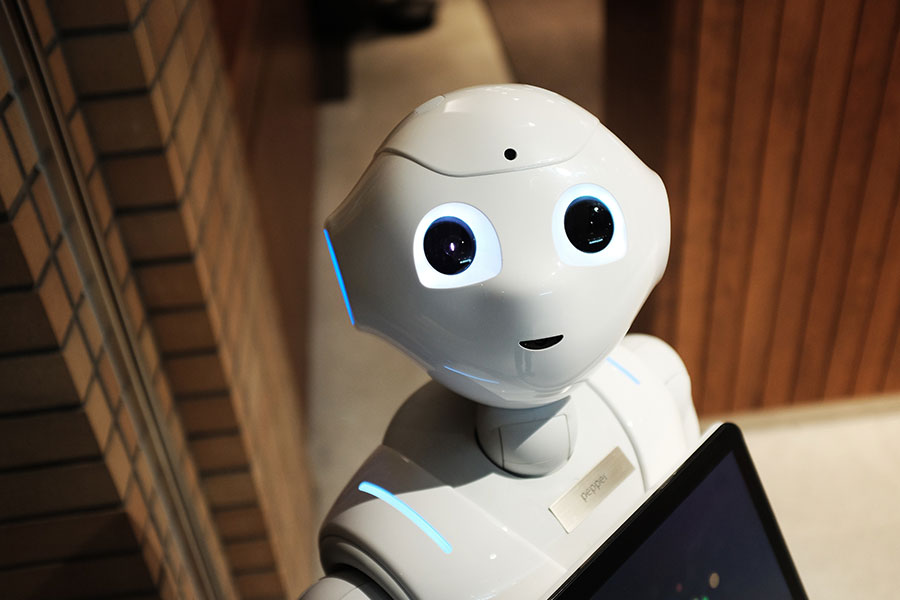 It seems that a day does not go by that we hear, see, or read another story about AI. I even have a robotic "spy" in my grocery store that checks the aisles for spills and cleans what it can. When it does not have the ability to clean it up itself, you will hear a PA announcement for "clean up in aisle 6". I also notice that while I am shopping, the "spy" seems to be following me. Probably not but who knows what data it is collecting. And that is the real issue. What data does AI collect and from where? It used to be a process of inputting data and then an algorithm would calculate what to use it for based on the programmer's input, not anymore. For the past 20 years, we have been watching AI evolve into a third level of "Machine Learning". The program is now teaching itself what to look for without human input. In some cases, it will challenge its own results to ensure it the best process. There are many great break throughs that have occurred in software, medicine, manufacturing and in fact there are not many fields that it has not influenced. The problem with this type of AI is that when it is the hands of one company or group it can be slanted to that company's needs and not truly neutral. Science should be viewed and reasoned by many people. This is the problem with social media.
The big three, Google, Facebook, and Amazon control all the results of searches in all forms in their portals. You should be noticing lawsuits against these companies. Some are happening in Europe already. The countries are contesting the way they manipulate the results of search in their favor. Hard to prove but it is doable. I have noticed this with my Google AdWords' accounts. A couple of years ago the suggestion to improve ad placement and wording got sophisticated. But I also noticed mistakes that the algorithm was making by assuming certain things based on other similar campaigns. Google would state in the recommendations that I would receive a 25% increase in exposure and clicks if I applied their suggestions. Well, it seemed easy to get a step up on the campaign. Under closer scrutiny, I saw many keywords and sentences that, although close to what we used, did represent my client's product. Google AI assumed what I wanted and set up ads to their benefits in the Google advertising scheme.
Searches on all social media are slanted to their benefit. Whether it is a keyword search for terms or products, it is all the same. You must be as specific as you can and review results with scrutiny. Analytics is no different. I have been encouraging my clients to review their real time portal and not just the general reports. It is only by diving into this data that you can truly see trends.
I do not see this changing anytime soon. Our government is moving very slowly. Keep in mind, while developers are continually weeding out flaws, deployment often precedes troubleshooting.
Subscribe to our newsletter.